HOA Montana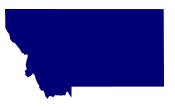 Search for your next Community Association Property Management Company or preferred vendor right now using our search website – the quick and easy way for communities to connect to industry leaders. HOA Montana (.com) is used by many to find a HOA Management Company near them.
Our property management search website has a comprehensive database of association managers and vendors that is available to thousands of associations every day, making our search site the best source to help your community. Don't waste time searching the web and having to locate HOA Management Companies or vendor companies that provide services like: Pool Management, Landscaping, Reserve Studies, Legal Advise or HOA Legal Services, CPA Services, Pest Control, Construction or General HOA Maintenance. Use our site and connect with the premium service providers in the Homeowners Association Category.
No reason to register or provide our website with any of your contact information, if you select not to. All you have to do is simply search for a HOA or Condo management company or vendor by entering the zip code your community is located in. Our simple search function for homeowners association board member makes it easy to search for and find the right property manager or vendor to meet your HOA management needs. We can immediately deliver the search results that you request. Finding a property management company or vendor for your association is fast, easy and free using our HOA Management search website.
Montana has over 900,000 people with a slow growth rate. The cost of living in Montana is 4% higher than the United States' average. The state prides itself in its public education department. They set aside over $7,000 for every student that enters enter a Montana classroom, with a rate of 10 students per teacher. Commonly known as the Land of the Shining Mountains, Montana is home to Glacier National Park and Yellowstone National Park. These parks bring in tourists which helps tremendously with the states economy. The most notable cities in Montana are Billings and Helena, the state capital.
If you are searching for a HOA or Condo management company in Montana, you have come to the right place. The biggest benefit of a property management company is it's relationships with association vendors and law attorneys. When communities try to manage themselves, these things can take up too much of a board members time and cause unwanted stress. A management company has trained professionals that can deal with issues that arise in your community in a speedy, yet favorable way.


Spotlight Management Companies
Below you will find property management companies spotlighted for their superior service. Please click on the company's name to be taken to their homepage. If you wish to have your company spotlighted, click here to contact our sales and marketing department.

Other Montana Management Companies
| | | | |
| --- | --- | --- | --- |
| Hammond Property Management | Big Sky | MT | 59716 |